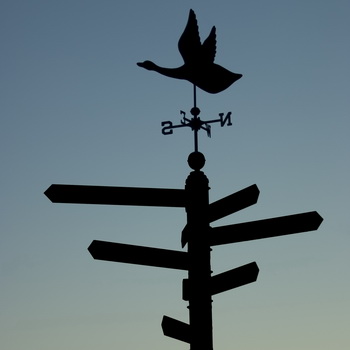 So you've got a website running and it's getting some decent traffic but you keep hearing about how social media is the "next big thing". Sure it's been around for a while, but now everybody's doing it. Let's look at social media as it pertains to online social media networks like Facebook, Twitter, other people's blogs and forums.
One of the things to consider is that, unlike your own website, social media is essentially out of your control. You can tell people about stuff, offer guidance and even have some success in promoting your product or service but it's everyone else that is in control. What they say about you, how they share your information and whether they decide to connect with you are major factors in your social media efforts.
First things first. Why are you online? If you are hoping to generate revenue from advertising and affiliate links and you just want big traffic numbers then most of what I'm about to say isn't likely of interest. If, however, you are promoting your own product or service then the quality of those visitors and the customer service that you provide will be an important consideration.

You'll want to balance your efforts to prevent turning current and potential clients off. In terms of regular marketing, you wouldn't want to contact a client by mail, then phone, then email and then in person with the exact same message. If you think in terms of social media it would be like posting a blog, then Tweeting about it, putting it up on your Facebook wall, email all your subscribers and sending out link request all at the same time. The social media tools and plugins for your blog can make this really easy for you and really annoying for your clients.
If you are using WordPress then plugins to Twitter and Facebook are available, but you need to consider how and when these tools are appropriate. Taking the time to establish the goals of each site will help define how they are to be used. For example, Twitter is an up to the minute tool for time-sensitive updates in bit sized chunks like "Early-bird sale ends in 24 hours (Monday 8:00am EST), don't miss out on 25% off" with a link to the sale page. Facebook may be more suited to the initial announcement posted earlier in the month that says "From now until Monday December 20th at 8:00am EST, we are offering 25% off all new products including blah, blah and blah" with a link to the products on sale.
Steps
Find out where you fit in. What are you doing now? What are your clients already doing for you? Where are you being discussed?
Develop a consistent voice. Establish how your company is to be portrayed — terms, language, roles. What comments/responses are acceptable by staff representing your company? What course of action will you offer dissatisfied clients (or on-lookers)? Essentially you need to create a "Rules of Engagement" for your staff and the social media world.
Get out there. Establish a brand structure with your website, social media tools, icons and even signature blocks so that clients will immediately be able to recognize that it's your company/brand being represented.
Monitor. Make sure you keep track of the effectiveness of your efforts by tracking activity, whether you direct people to a specific web page (it's a good idea to setup unique pages to support your efforts) for more information, offer a direct email address (like product@company.com) or suggest they call a specific extension number. You should also be aware of the discussions your staff are engaging in. Repeat issues might need to be addressed through updates to your website or a consistent response from staff.
Refine. This is not a fire-and-forget solution. As you learn more about how you are perceived and how your products and services rate, you'll need to make adjustments. You can change the frequency of your efforts, the time of the week you tweet or post, or how you follow-up online requests.
If you ask people on your site to follow you on your social media sites, make sure you offer something worth following. Also make an effort to offer unique items or, at least, unique presentations on each site. Keep in mind you want to maintain your image and branding but try and mix things up a bit to get the most out of each social media outlet.
iOS Tips and Tricks
Client Sites
Blog Categories