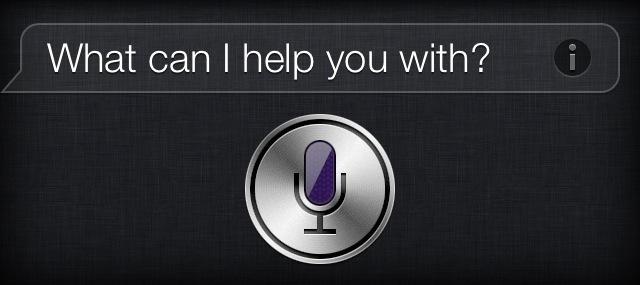 There are lots of list of things to ask Siri, silly questions and funny answers but what about really cool things you can ask Siri?
Apple is making Siri more useful every day. However, some of these assume you have setup some basic things about you like home address.
"Who am I?" if you've set up your info Siri will pull up your contact details otherwise you will be prompted to select yourself from contacts.
"How's the traffic?" results in a map based around your current location (assuming you have location services on) showing accidents and construction.
"Convert 100 Canadian dollars to US dollars" brings up the current estimated exchange. Of course, you can also do a variety of conversions and measurements.
"Show Tweets that mention me" and Siri will open the Twitter app and check your mentions.
"What's my schedule?" to show upcoming appointments.
"How busy am I today?" to see today's appointments.
"Take me home" for a map and directions home.
"What color is green?" and you get all the representations of green in RGB, hex, HSV, etc.
"Open Facebook" and Siri opens the Facebook app. Most of your apps can be opened this way which is fantastic! You can also say "Load"
"Get directions to XX via transit" the via transit will allow you to select which 3rd party app you'd like to use for your route information. You can use this to access Google Maps.
"Play some Rock" gets a shuffled playlist of your rock genre music.
One of my favorite and most used features is geo-fencing…"Remind me to take out the garbage when I get home". The "Take out the garbage" reminder will trigger when I get near my house.
"What can you do?" gets a list of thing you can say.
Did you know you can also speak symbols? Some of the symbols that Siri recognizes are: hashtag, percent sign, copyright sign, registered sign, section sign, dollar sign, cent sign, degree sign, caret, at sign, pound sterling sign, and pound sign.
I use Siri all the time to set reminders, schedule a meeting, update my calendar, log expenses…you get the idea and with iOS7 just days away, I can't wait to what Apple have added to the feature set.
Feel free to post your favorite questions to Siri in the comments below.
iOS Tips and Tricks
Client Sites
Blog Categories