Had a great opportunity to spend some time auditing and updating a site for Greg over at CruisnCanada.com
He runs a popular site for reviews and product recommendations related to motocycles and technology. Interesting to see how the two meet with the use of helmet cams, portable drives and mounting hardware. Although his site is busy, the load times and bandwidth were both on the high side. Only took a few tweaks, plugin changes and a bit of coding to get the site running really well.
Now we are in the process of monitoring activity, optimising his traffic and getting him back to what he does best…reviewing cool stuff.
If you ride, head over to his site and check out some of his excellent reviews.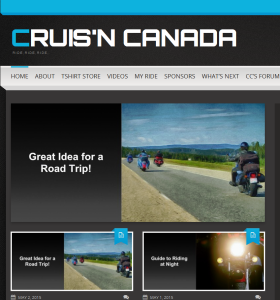 iOS Tips and Tricks
Client Sites
Blog Categories