Guthrie Woods Products new website went live in August 2010 and I'm just getting around to bragging about it now. After a successful overhaul of their old site through various SEO techniques and some recoding, the need arose to change the purpose of the site from a static marketing tool to an active sales system.
The foundation of the new site is a robust e-commerce system but we've made sure that the beauty of their products is front and center. This is one of those companies that have been around for years providing the best quality swords and ceremonial products to the military and the likes of the Governor General and the Queen. They decided it was time to revamp their website, move to an e-commerce system and enhance their online presence through SEO and online marketing efforts. On-going reporting has shown steady and strong growth the the numbers and quality of their visitors as well as an increase in brand recognition.
If you are looking for top quality military swords, vehicle replicas, medals and even military music you should check out their site.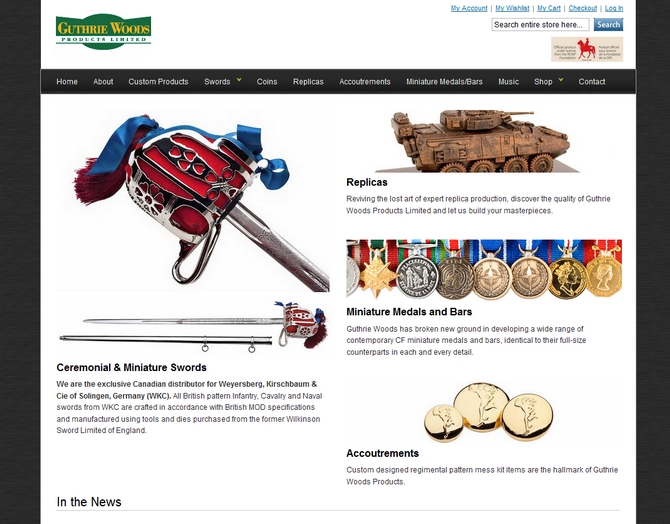 iOS Tips and Tricks
Client Sites
Blog Categories