Updating and maintaining your business website shouldn't be a chore but that's what it became for Cynthia. In order to complete simple task or add listings she had to jump through hoops with her content management system which sometimes worked and sometimes didn't. In order to streamline the process and improve her website effectiveness, Cynthia gave me a call.
Here's the OLD site that we started with.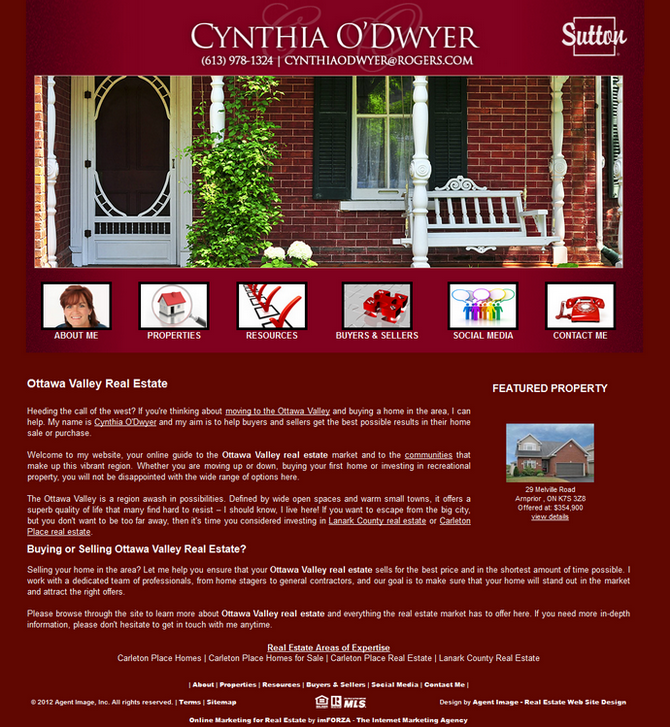 After an initial discussion and review of her existing site we opted for a complete redesign. As always, it was important to ensure that the site was not only iDevice friendly but also useful for a mobile user.
The resulting NEW site has a focus on the homes, make it easy to find listings and retains some of the tone intended by the original design.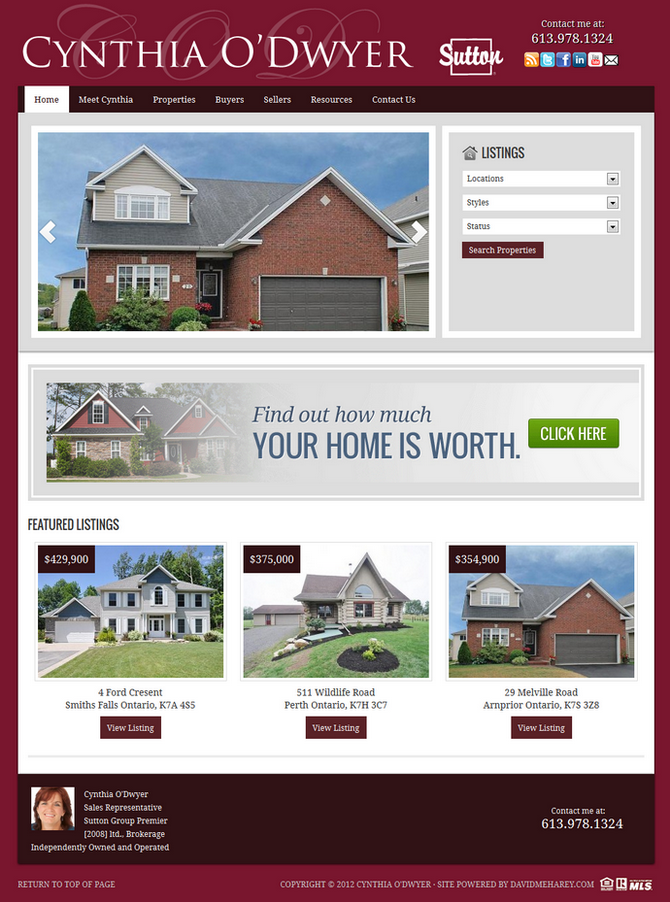 This site is designed to support Cynthia's plans to expand to include community details, events and more of her unique insight on rural living and real estate.
This project included:
Site redesign, customization and development
Content Migration
Search Engine Optimization SEO
Web Hosting
Social Media Setup, Planning and Support
If you are looking for a beautiful home in one of the many rural areas surrounding Ottawa, check out some of the listings and information available at Cynthia O'Dwyer Real Estate and if you don't see what you like give her a call.
One of my favorite layouts is the Property Listing page with all the details, photos and even a dynamic QR Code that links to the listing page so a client can scan and go with their smartphone to see the home with all the information available. It's a longer page but viewers appreciate being able to see all the information on the page without having to constantly click links.

iOS Tips and Tricks
Client Sites
Blog Categories