While Mementos Unlimited Inc. is a well-established name in Ottawa for signs, awards and promotional material they had an urgent need to create an online ordering system for customized name badges to accommodate their client's needs. The site had to be clean and simple in order to make it easy for students and staff to quickly customize and order their school name badges.
This is the first of their sites to be launched.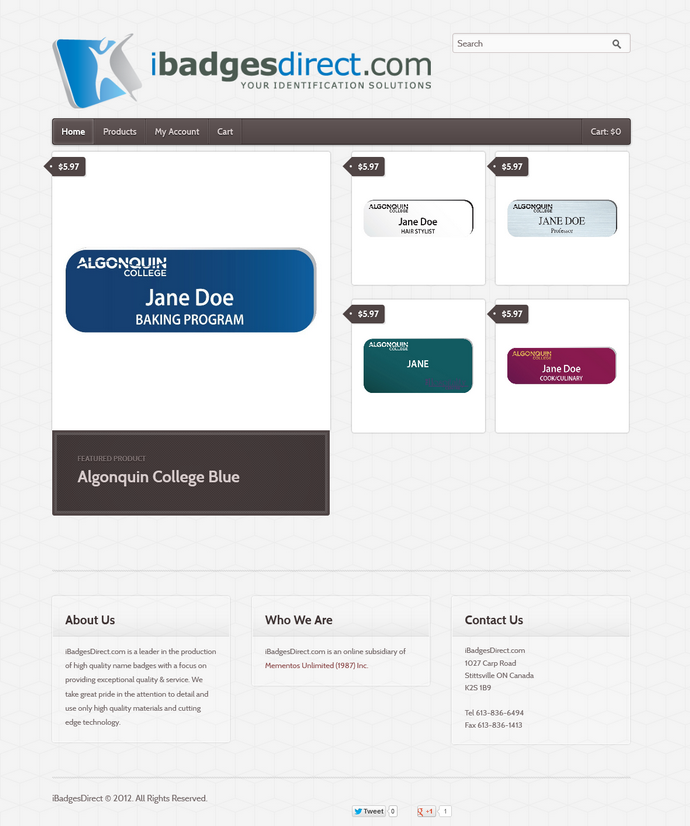 This project started with:
Site design and development
eCommerce Integration
Web Hosting
Business Coaching
Marketing Discussion
Product Planning
This remains an on-going project with plans to expanded product lines, focused SEO efforts and online marketing.
iOS Tips and Tricks
Client Sites
Blog Categories