Tasked with updating Susan V. Phillips' tired, dated and difficult to manage site, I wanted to make sure that it not only represented her better but also worked into her busy schedule. For the colour scheme, I selected warm tones and incorporated elements from her existing logo. Since her work has such a visual impact, I focused on showcasing some of Susan's design on the main page of SpotlightOnDecor.com.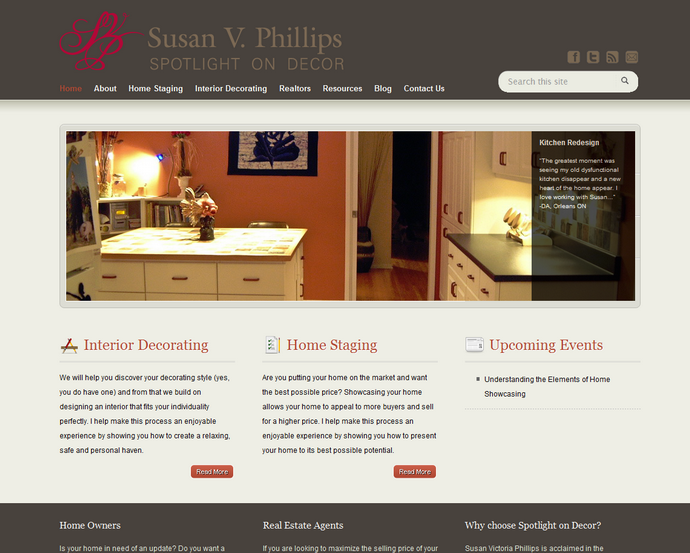 Old Site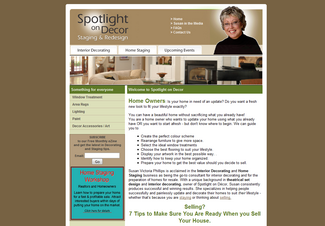 Whether Susan is staging a home for sale, redesigning your living space or appearing on local Ottawa radio, television and at home shows, it is truly a learning experience. If you are looking to sell your home for top dollar or wanting to update your current home, you owe it to yourself to get in contact with Susan.
Working with Susan has been a real pleasure and I'm thrilled to be continuing our relationship by providing my business coaching, SEO, website management, marketing expertise and professional photography.
A Message from Susan
iOS Tips and Tricks
Client Sites
Blog Categories