Home
»
Archive by category 'Blog'
Browsing articles in "Blog"
Had a great opportunity to spend some time auditing and updating a site for Greg over at CruisnCanada.com
He runs a popular site for reviews and product recommendations related to motocycles and technology. Interesting to see how the two meet with the use of helmet cams, portable drives and mounting hardware. Although his site is busy, the load times and bandwidth were both on the high side. Only took a few tweaks, plugin changes and a bit of coding to get the site running really well.
Now we are in the process of monitoring activity, optimising his traffic and getting him back to what he does best…reviewing cool stuff.
If you ride, head over to his site and check out some of his excellent reviews.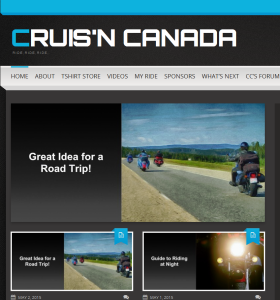 So I'm a programmer at heart. It's been a long time since I sat down and coded something from start to finish. In my early days I wrote large scale custom Client Management Systems with multiple database linking and huge data mining elements…and I loved it. Nowadays it's website development, small WordPress plugins and auditing sites for usability and performance which I also love. That said, I still have a desire to tinker with technology.
Years ago I saw the introduction of the Raspberry Pi and thought it was a great little rig for getting kids into technology. They could buy a base unit for cheap and just create stuff, share stuff and have fun with it. Of course, it was so much more than that and the Pi community created (and shared) some amazing, low-cost uses.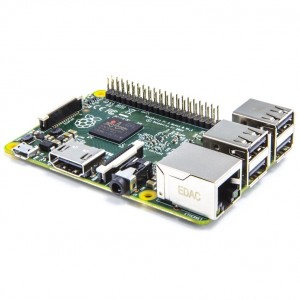 This year the Raspberry Pi had an update — a major update — making it a pretty powerful little device. The specs are all here, but what I will say is that has moved from novelty tech into a realm of media servers, NAS controllers and, well, a multitude of cool projects.
This upgrade finally convinced me to buy one. I had a specific use in mind — to replace my aging PC as a media server — and a local shop started selling them. I decided to go with a bundled XBMC media server kit containing a Raspberry Pi 2, case, XBMC preinstalled SD card, power adapter and HDMI cable.
As I waited for it to arrive, I began surfing the Pi project sites, reading review and performance data and generally making myself more impatient. When it arrived, I had these amazing ideas about what I wanted to do, all the code I could write and the neat projects my son and I could do but what happened was, I put it together, plugged it in and it just worked. My XBMC media server was up and running in a matter of minutes. Moved some files around and done. I turned off my old media server PC and there was silence. This little Raspberry Pi was quietly going along doing exactly what I wanted it to do.
I realised that I wouldn't get the chance to work on the amazing projects, mess around with command line coding and it was a little anti-climatic. Don't get me wrong, the Pi is awesome. It has replaced a power hungry tower PC that created far too much noise polution in my home office but, because of that, I can't really play on it. Sure, it's easy to have another SD card with a totally different operating system and I can code/recode to my heart's content but since it's the family media server it stays in that role.
I'm pretty sure I'm going to buy another one just to mess with and do things like create a retro gaming console. 😉
Stay tuned as I'm going to post more Raspberry Pi related articles, links and even some cool accessory reviews. If you've got one, please post in the comments what you are using it for.
And for my US friends interested in picking this up Amazon often has specials.
It's been a while since I posted anything here on my blog, not for lack of interest on my part, but lack of direction. If there are any topics that you folks might be interested in feel free to make your suggestions in the comments section here.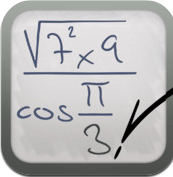 In the category of "Things that make you go 'Wow'" I stumbled across this seemingly simple, yet amazing, little app for Android and iOS. Draw your equation…yes, you just draw the equation and it converts it & calculates it. It reminded me of the Big Bang Theory episode where they decided to create an app.
Oh, and did I mention it's free?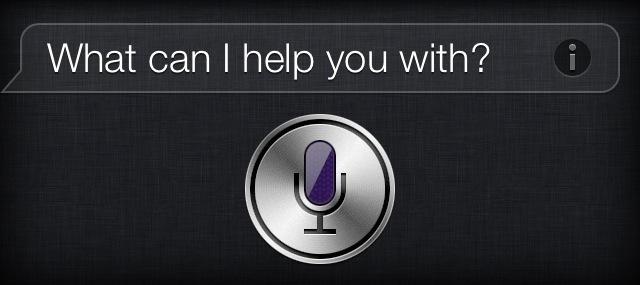 There are lots of list of things to ask Siri, silly questions and funny answers but what about really cool things you can ask Siri?
Apple is making Siri more useful every day. However, some of these assume you have setup some basic things about you like home address.
"Who am I?" if you've set up your info Siri will pull up your contact details otherwise you will be prompted to select yourself from contacts.
"How's the traffic?" results in a map based around your current location (assuming you have location services on) showing accidents and construction.
"Convert 100 Canadian dollars to US dollars" brings up the current estimated exchange. Of course, you can also do a variety of conversions and measurements.
"Show Tweets that mention me" and Siri will open the Twitter app and check your mentions.
"What's my schedule?" to show upcoming appointments.
"How busy am I today?" to see today's appointments.
"Take me home" for a map and directions home.
"What color is green?" and you get all the representations of green in RGB, hex, HSV, etc.
"Open Facebook" and Siri opens the Facebook app. Most of your apps can be opened this way which is fantastic! You can also say "Load"
"Get directions to XX via transit" the via transit will allow you to select which 3rd party app you'd like to use for your route information. You can use this to access Google Maps.
"Play some Rock" gets a shuffled playlist of your rock genre music.
One of my favorite and most used features is geo-fencing…"Remind me to take out the garbage when I get home". The "Take out the garbage" reminder will trigger when I get near my house.
"What can you do?" gets a list of thing you can say.
Did you know you can also speak symbols? Some of the symbols that Siri recognizes are: hashtag, percent sign, copyright sign, registered sign, section sign, dollar sign, cent sign, degree sign, caret, at sign, pound sterling sign, and pound sign.
I use Siri all the time to set reminders, schedule a meeting, update my calendar, log expenses…you get the idea and with iOS7 just days away, I can't wait to what Apple have added to the feature set.
Feel free to post your favorite questions to Siri in the comments below.
How many times have you answered the phone only to hear the recorded message "Our records show you have not updated your free Google (business) listing"? I get these all the time (see how I deal with them here) and they want you to do something like push 1 to update or 2 to exit.
Is this Google? NO. It's one of many companies trying to get you to pay for listings or search engine optimization services. However, the way they word it many people believe this is a courtesy call by Google. Your best bet is to just hang up.
The only automated phone calls I have ever received from Google were ones I was expecting to a phone number that I had submitted for Google Places/+Local/Maps providing me with my verification PIN.
Now if they are calling your iPhone, I'd recommend something like this call blocking approach.
We're sorry, we cannot complete your request on the iTunes Store at this time.
Please try again later.
Is Apple Down?
If you can't access one of your Apple services, iTunes, stores, iCloud or accounts they may be having a service outage or disruption. How will you know?
Just check the official Apple System Status Site (http://www.apple.com/support/systemstatus/)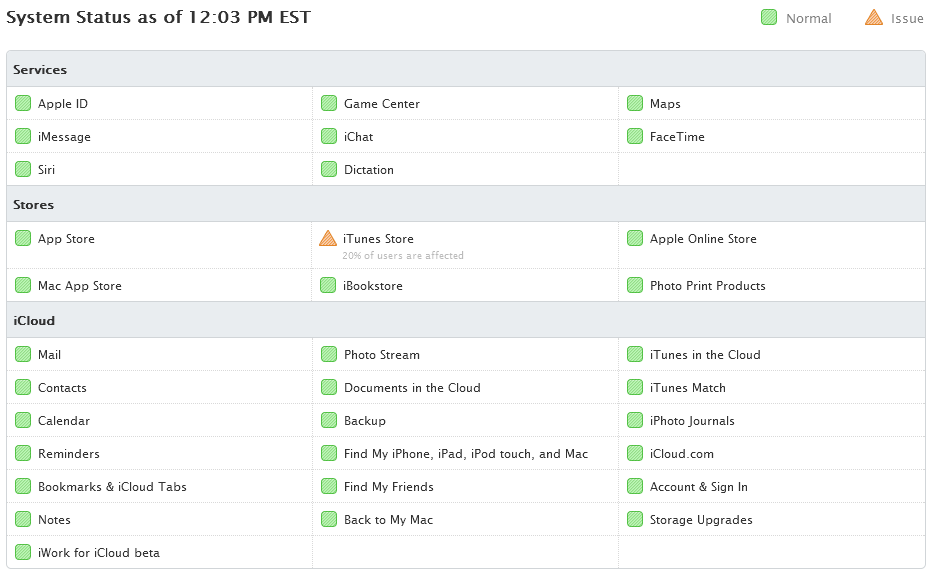 Do you have access to your .htaccess file and want an immediate improvement in your WordPress site's performance?
Simply add the following code below the # END WordPress to tell your server to send compressed data to the browser when pages are requested. Only textual data is compressed like HTML, PHP, CSS, Javascript, etc. For images you should already be uploading properly sized and compressed files.

# BEGIN GZIP

AddOutputFilterByType DEFLATE text/text text/html text/plain text/xml text/css application/x-javascript application/javascript

# END GZIP

Now, I'm not going to go into the details of FTPing, backing up and editing the file — if you don't know how to do it, please consider asking someone who does because messing up this file can and will take down your site.
Once you're done, check to see if it worked.
http://www.whatsmyip.org/http-compression-test/
Here's a fun project I've had a chance to work on. OttawaAirsoft.com is setting up to provide local airsoft fans with links, information and reviews on Ottawa area sites, shops, fields and services related to airsoft.
The reactions to Apple's new iOS7, slated for release this fall (September 18th), are pretty dramatic. Personally, I like the new design. The video ads, well, they are a little too pretentious for me but who doesn't expect that from Apple. It's still worth watching the video on the above linked page in order to see all the new and cool features they have put into this "major" upgrade.
The notification center added in iOS6 was a welcome integration and the redesign looks like it will be even more useful. Plus photos are finally getting some attention with what looks to be a much better gallery and camera app.
What interests me the most are the Siri enhancements. I use Siri a lot, and I love it so I am really looking forward to any new features that they add. I don't really care about male/female voices (although I know a few people who will be thrilled) or Twitter integration but Wikipedia might be interesting. However, it's about time Siri had access to changing system settings like Bluetooth, etc.
Love it or Hate it? Please comment.
iOS Tips and Tricks
Client Sites
Blog Categories