Browsing articles in "Business"
There is an important distinction between Google.com and Google.ca when trying to plan your online search engine efforts. Of course, ideally it would be great to get high placement for your site and keywords on Google.com but realistically why would you put a lot of money and effort into it?
As it turns out, Google.ca was used for around 65% of Canadian searches followed by Google.com at 13%. This is partly due to Canadian visitors to Google.com automatically being sent to Google.ca for their search and also due to people trying to get more relevant local results. Google Places, among other tools, have been moving us to more local search results and when you add in review sites like Yelp.ca it is getting a lot easier for people to find things where they can use them.
So if you are a local business, what does this mean to you and your marketing efforts? Well, it means you should make sure that you are set up properly on Google Places, that your web site clearly indicates where you are located and that you should be putting some of your seo resources into localized online advertising and local link building. Also, if you have a loyal client base, you should ask them to rate you on local review sites.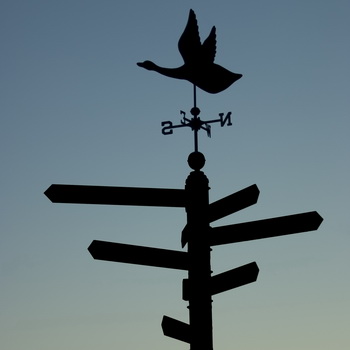 So you've got a website running and it's getting some decent traffic but you keep hearing about how social media is the "next big thing". Sure it's been around for a while, but now everybody's doing it. Let's look at social media as it pertains to online social media networks like Facebook, Twitter, other people's blogs and forums.
One of the things to consider is that, unlike your own website, social media is essentially out of your control. You can tell people about stuff, offer guidance and even have some success in promoting your product or service but it's everyone else that is in control. What they say about you, how they share your information and whether they decide to connect with you are major factors in your social media efforts.
First things first. Why are you online? If you are hoping to generate revenue from advertising and affiliate links and you just want big traffic numbers then most of what I'm about to say isn't likely of interest. If, however, you are promoting your own product or service then the quality of those visitors and the customer service that you provide will be an important consideration.
Read more >>
…then it likely is. If you ever received emails promising riches and freebies you've likely thought "this is a hoax". Most often you'd be right except there's always one that makes you wonder. Well for years Snopes.com has been debunking email and internet hoaxes and scams. Next time you receive a once in a lifetime offer from a friend who is forwarding the message to you because they heard it was on Good Morning America or CNN, take a moment and check it out at Snopes.
iOS Tips and Tricks
Client Sites
Blog Categories