Browsing articles in "Client Sites"
Had a great opportunity to spend some time auditing and updating a site for Greg over at CruisnCanada.com
He runs a popular site for reviews and product recommendations related to motocycles and technology. Interesting to see how the two meet with the use of helmet cams, portable drives and mounting hardware. Although his site is busy, the load times and bandwidth were both on the high side. Only took a few tweaks, plugin changes and a bit of coding to get the site running really well.
Now we are in the process of monitoring activity, optimising his traffic and getting him back to what he does best…reviewing cool stuff.
If you ride, head over to his site and check out some of his excellent reviews.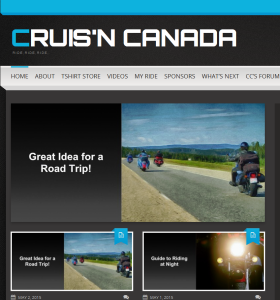 Here's a fun project I've had a chance to work on. OttawaAirsoft.com is setting up to provide local airsoft fans with links, information and reviews on Ottawa area sites, shops, fields and services related to airsoft.
Updating and maintaining your business website shouldn't be a chore but that's what it became for Cynthia. In order to complete simple task or add listings she had to jump through hoops with her content management system which sometimes worked and sometimes didn't. In order to streamline the process and improve her website effectiveness, Cynthia gave me a call.
While Mementos Unlimited Inc. is a well-established name in Ottawa for signs, awards and promotional material they had an urgent need to create an online ordering system for customized name badges to accommodate their client's needs. The site had to be clean and simple in order to make it easy for students and staff to quickly customize and order their school name badges.
This is the first of their sites to be launched.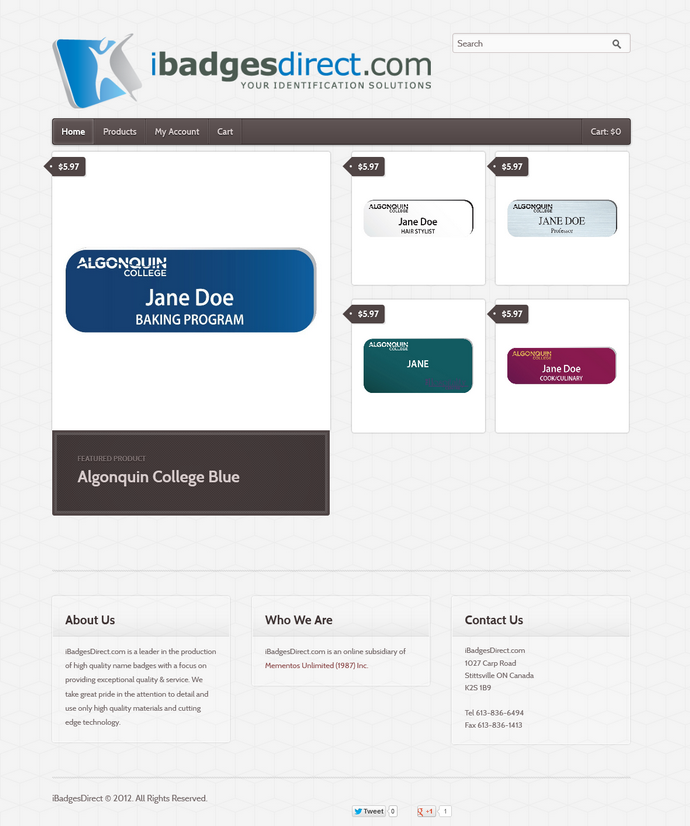 This project started with:
Site design and development
eCommerce Integration
Web Hosting
Business Coaching
Marketing Discussion
Product Planning
This remains an on-going project with plans to expanded product lines, focused SEO efforts and online marketing.
Tasked with updating Susan V. Phillips' tired, dated and difficult to manage site, I wanted to make sure that it not only represented her better but also worked into her busy schedule. For the colour scheme, I selected warm tones and incorporated elements from her existing logo. Since her work has such a visual impact, I focused on showcasing some of Susan's design on the main page of SpotlightOnDecor.com.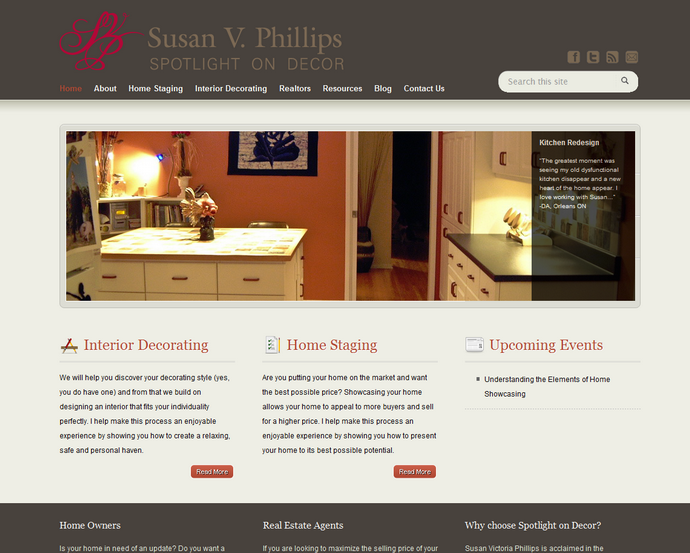 Old Site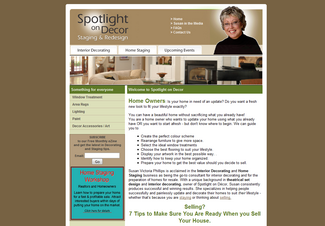 Whether Susan is staging a home for sale, redesigning your living space or appearing on local Ottawa radio, television and at home shows, it is truly a learning experience. If you are looking to sell your home for top dollar or wanting to update your current home, you owe it to yourself to get in contact with Susan.
Working with Susan has been a real pleasure and I'm thrilled to be continuing our relationship by providing my business coaching, SEO, website management, marketing expertise and professional photography.
A Message from Susan
Guthrie Woods Products new website went live in August 2010 and I'm just getting around to bragging about it now. After a successful overhaul of their old site through various SEO techniques and some recoding, the need arose to change the purpose of the site from a static marketing tool to an active sales system.
The foundation of the new site is a robust e-commerce system but we've made sure that the beauty of their products is front and center. This is one of those companies that have been around for years providing the best quality swords and ceremonial products to the military and the likes of the Governor General and the Queen. They decided it was time to revamp their website, move to an e-commerce system and enhance their online presence through SEO and online marketing efforts. On-going reporting has shown steady and strong growth the the numbers and quality of their visitors as well as an increase in brand recognition.
If you are looking for top quality military swords, vehicle replicas, medals and even military music you should check out their site.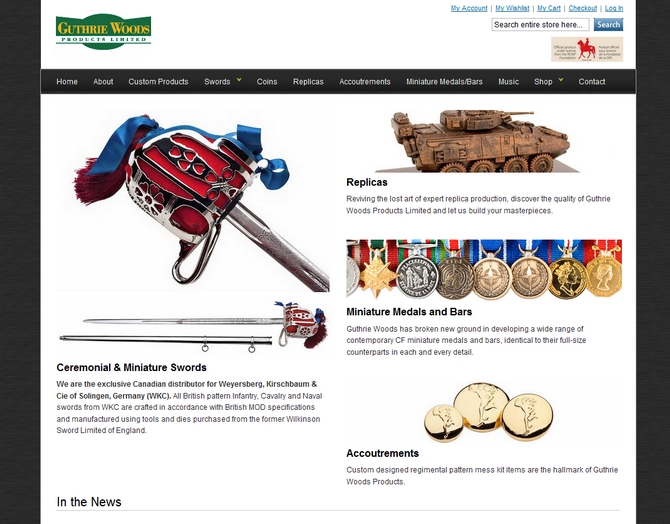 iOS Tips and Tricks
Client Sites
Blog Categories