Browsing articles in "Cool Apps"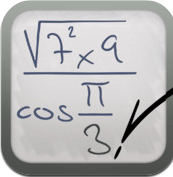 In the category of "Things that make you go 'Wow'" I stumbled across this seemingly simple, yet amazing, little app for Android and iOS. Draw your equation…yes, you just draw the equation and it converts it & calculates it. It reminded me of the Big Bang Theory episode where they decided to create an app.
Oh, and did I mention it's free?
iOS Tips and Tricks
Client Sites
Blog Categories