Home
»
Archive by category 'Blog'
(Page 2)
Browsing articles in "Blog"
I often hear from clients that they don't want to get started with Social Media because they have nothing to say or don't have the time. In some cases those are perfectly good reason, but my experience shows that most of the time they are just excuses.
I don't have the time
We all know a few people and businesses that have taken social to the extreme where it consumes way too much of their time and their postings have become meaningless. The great thing about this is you can really tailor it to you specific business needs, client expectations and resources.
Take a few minutes to think about what you already do.
Sharing links with clients via email — hopefully adding a line or two about why you think they would be interested.
Email announcements of new products or upcoming events.
Blog postings or updates on your website.
Monthly newsletters both electronic and paper.
Meeting people at events, business shows, etc. and telling them about your products or services.
Advertising.
Yes, Social Media takes time and, when done right, it's worth it. It is a powerful tool when added to your current engagement process allowing people to respond in real-time by commenting, liking and sharing with others resulting in digital "word-of-mouth" marketing. By choosing to use it wisely and within your time constraints you will find it an effective way to engage your clients and may even save you some time (and money).
I've got nothing to say
This is your chance to speak to people and have them speak back. Sharing all or parts of the above 6 items can be a great start. For example, you could post a link about an article related to your business with your brief view on the discussion. When you add a blog posting to your website you can post a link to it on your social pages. Even something as simple as a quote or tasteful cartoon with meaning to you or your business as a great way to let people get to know a little bit about you.
Remember, your Social Media presence is representative of your business and if you wouldn't put it on your website or on your storefront you might want to reconsider posting it.
If you'd like to learn more about how social media can be added to your business, please get in touch with me.
I've written a couple articles and some code for dealing with audio files in WordPress and on iOS devices. The hope was that I could use html5 audio whenever it's supported with a fallback to my favorite audio player.
It looks like we are almost there. With JetPack installed all you need to do to get HTML5 audio is use the audio shortcode
Read more >>
Kind of an odd title for a posting but I will make the connection soon.
This weekend my son asked about buying a book so, of course, I went online to Amazon and checked to see if they had what he was looking for and it's price. Turns out he had already done his own research and wanted to go to the bookstore. He assured me that they had it in stock and the price was the same as Amazon. Since it doesn't hurt for me to get outside once in a while and realizing that he wanted the book now, I agreed.
Off to Chapters we go. Arriving there I can sense his excitement at the prospect of finding the book among the thousands in the store. A quick bit of searching and he's got it. Looking at the back he comments "That's not the price they showed online." My first comment was "Are you sure it was the Canadian price you saw?" "Yes, I checked" he says.
We proceed to the in store computer to look up the book and see what price they have listed. Sure enough it's the higher price. He asks for my phone and checks their website. It's the lower price. Hmmm. To the cash we go armed with this information.
It was a very short line and the clerk was pleasant as we approached. So I comment that my son noticed a difference between their in store price and the online one he had original found. I politely ask if they honour the price listed on their website. What followed was what I can only imagine was a well-rehearsed statement. "No, we don't…because I am valuable."
I'm pretty sure he saw me blink in disbelief (my son did and comment on it to me later). He continued "The store, the books in stock, the people, the extras, shipping, all cost money so we have to charge more for the store experience." To which I respond "More that your own online store?" "Yes, but if you use your discount card online you can save an additional 5%."
Really? In an age where businesses struggle to keep customers coming in to their physical store and almost everyone is price matching their competition, you now want me to go home and order from you online. Thanks, but no thanks. If I'm going to do that, I'll just order from Amazon.
While I appreciate that the clerk has likely had this question a hundred times, I can't help but wonder why businesses continue to hold on to the false belief that the customer will pay for the "experience". I'm pretty sure the staff at many of the closing Barnes & Noble stores also felt they were valuable.
Yes, some people pay much more for their morning coffee at one chain versus another but they will argue that the product is different and it's not just the experience. However, if you were to go to that same coffee shop, would you expect to pay more at the cash than at the drive thru? Would you want to see the drive thru price then be told the in shop price is higher? Not exactly the same thing, I know.
So, is Chapters trying to get people to stop coming into their store? Maybe. Would it be cheaper for them to only sell online? Definitely. Can they compete with the likes of Amazon? Who knows.
Please share your thoughts in the comments below.
No Jail-breaking and no additional app needed.
Do you constantly get calls from a telemarketing number that's driving you crazy? Wouldn't it be great to be able to block? Definitely, but since that's not a built in option on the iPhone a great workaround is to give the number a silent ringtone. All you have to do is create a contact from the number and set the ringtone to Silent. Once again, they missed the mark and a silent ringtone doesn't come with your phone, however, there are lots of simple silent ringtones available. Here's a small 8K file SilentRing.m4r
Here's how to add the Silent Ringtone to your phone:
Download a silent ringtone to your computer. SilentRing.m4r
Open iTunes. Under LIBRARY on the left-hand menu in iTunes click TONES.
Copy the silent ringtone into TONES.
Connect your iPhone to the computer and sync (make sure Sync Tones is checked). The silent ringtone should now appear in your list of ringtones and you can assign this ringtone to specific contacts
Here's how you assign the ringtone to the number you want to "Block":
Open Phone App.
Go to RECENTS on your call list and click on the arrow to the right of the number for more options.
Select Create New Contact.*
Fill in the name field, I usually put SCAM or TELEMARKETER so I know at a quick glance in the future.
Select on the ringtone currently shown as Default.
Choose the SilentRing ringtone from the list.
Press the SAVE button.
Depending on your default settings you may also need to set Vibration to NONE.
Press the DONE button in the upper right hand corner of the screen.
Now when that number calls again you'll see the call as SCAM (or whatever you entered) but it won't ring.

*Another option is to create a single SCAM contact and add the new number to it using "Add to Existing Contact". That way you only need to set the ringtone and vibration on a single contact. However, if you are syncing contacts with other services you may need to look into the limits on phone numbers per contact.
Admittedly, it's not really blocking a call but it does make them silent and that's all we really want isn't it? This is a fairly simple solution that doesn't require a 3rd party app and can be used on any contacts you want. Hope it helps and feel free to comment or share to show your appreciation.
Updating and maintaining your business website shouldn't be a chore but that's what it became for Cynthia. In order to complete simple task or add listings she had to jump through hoops with her content management system which sometimes worked and sometimes didn't. In order to streamline the process and improve her website effectiveness, Cynthia gave me a call.
While Mementos Unlimited Inc. is a well-established name in Ottawa for signs, awards and promotional material they had an urgent need to create an online ordering system for customized name badges to accommodate their client's needs. The site had to be clean and simple in order to make it easy for students and staff to quickly customize and order their school name badges.
This is the first of their sites to be launched.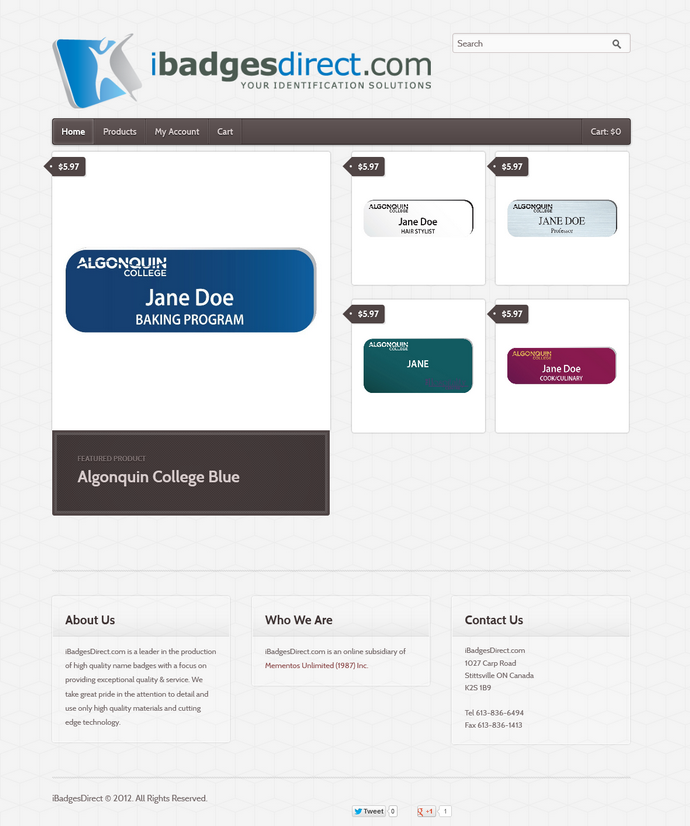 This project started with:
Site design and development
eCommerce Integration
Web Hosting
Business Coaching
Marketing Discussion
Product Planning
This remains an on-going project with plans to expanded product lines, focused SEO efforts and online marketing.
Beatrice the Biologist and Tip-Tok present AMOEBOiD, a fun-filled game about life on a microscope slide. I had the privilege of doing some beta testing and it's a fun (and educational) game.
Check out (and buy) Amoeboid on iTunes
And for a little extra fun and learning, stop by the website for Beatrice the Biologist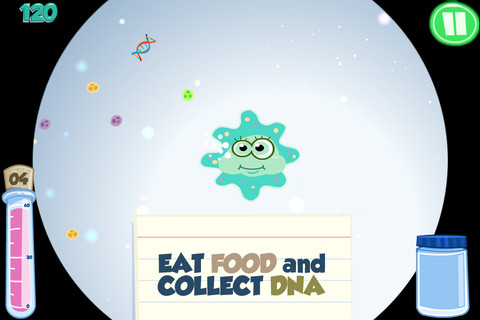 If you are selling your home you really should check out the new workbook by Susan Victoria Phillips, Certified Interior Designer, Home Staging Consultant and author of "The Seductive Power of Home Staging: A Seven Step System for a Fast & Profitable Sale". She has just released her newest book "Home Staging Workbook: A Comprehensive Checklist".
Visit her site for more information and to pre-order before June 1st, 2012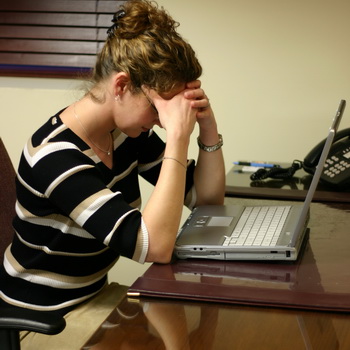 Lack of Engagement. Social Media isn't just a two-way street; at its roots, it's multidirectional. That means that the communication between your business and an individual extends far beyond that of an email, phone call, or in-person conversation. Your communication is being read, shared, and commented on by others that you may or may not know. People are even talking about your business without your involvement.
Solution: Remember that it's not all about you. When people are commenting or asking questions, make sure you take the time to thank or answer them. If there are businesses that you like, make a connection in social media. If there are clients that post interesting (and appropriate) things, go ahead and like them, follow them or repost/retweet (with your own comment). Also, it doesn't hurt to keep an eye out on social and review sites to see what people are saying about your business.
Lack of Content. If the only reason you are posting on Facebook or Twitter is to get more likes or followers, why are you posting at all? People don't want to read about how you want more people reading your posts or tweets.
Solution: Post about things that will be of interest to your existing and potential clients. They'll share with others and help spread the word. If people are interested in what you're writing, they'll come back, like and/or follow you.
Lack of Purpose. Hopefully, you've invested time and effort into creating a website that represents your business well. When it comes to business, Facebook, Twitter, and others are the new marketing channels. The purpose of marketing is — shocking as it may be — to sell products or services. Yes, brand-building, product exposure and client engagement are all very important, but ultimately they are intended to get people to buy something from you.
Solution: Make sure you're making the connection between your social media activity and your website where they can buy from you. Keep your site active by posting articles, updates, and announcements, then share them on social media. Have a way for people to connect with you on your website using a newsletter sign-up. An important thing to consider: What if Facebook or Twitter suddenly disappeared? What would happen to all those likes and followers that you've spent countless hours and effort on? How would you get in touch with them? It would be nice to have your newsletter email list as a fallback.
Posting to all sites at the same time. Each social site has its place. Many people will engage with you across multiple sites so you need to be aware that posting on all of them — at the same time, with the same message — ends up giving the appearance of automation, or worse, spamming. This may result in people disengaging.
Solution: Time your social activities based on how the sites are used. Even if it's a single announcement, make sure that you time and word it differently. For example, announce something on your website and Facebook a week in advance, then tweet a reminder on Twitter closer to the event.
You guessed it, WordPress. Time Life site has recently been relaunched running on WordPress. I know there are thousands big of businesses running WordPress but it's nice to see yet another high profile public site using one of the best content management systems out there.
iOS Tips and Tricks
Client Sites
Blog Categories